12 tips for marketing your app on valentine's day in 2022
Valentine's Day is fast approaching, making it important for app owners to do what they can to increase brand awareness and drive engagement ahead of February 14. Regardless of the app category, you're in, Valentine's Day is worth targeting to drive results early on in the year. With people in the U.S. alone expected to spend over $27 billion on Valentine's Day, you can see why it's such a crucial time for app marketing.
To help you develop an effective Valentine's Day app marketing campaign, follow these tips as you approach your strategy in 2022 and the years ahead.
1. Determine Who to Target
Many believe that Valentine's Day caters exclusively to couples, but this simply isn't the case. While it's most popular among couples, many other consumers use this time to give gifts to friends, family, or even their pets. In fact, people spend billions on their pets for Valentine's Day.
Determine who among your prospective users are most likely to use your app to make purchases and target them with your Valentine's Day campaigns. To determine which types of creative elements and messaging to use in your campaigns, launch A/B split tests to try out different marketing materials. For example, you might want to target singles with an ad that encourages people to show love to their family in one image, while another is geared toward friends. Depending on which performs best among various segments, you can determine which to use and which to either eliminate or modify.
2. Offer Plenty of Giveaways, Promos, and Discounts
Every Valentine's Day campaign should entail figuring out what types of discounts, promotional deals, and giveaways to offer. The best offers will generate positive ROI through increased user acquisition and engagement.
You can also decide on offers based on which ones will help you achieve your long-term app marketing goals. For instance, you could offer discounts and giveaways that are only available within the app, requiring users to install them to take advantage of them. This could drive more engagement in your app if your business has other customers that use your website or other platforms.
Be sure to promote your offers through push notifications, SMS texts, social media, email, and other channels to maximize awareness.
3. Get People Into the Spirit With Valentine's Day-Themed Push Notifications
Push notifications are a great way to promote your offers and generate some excitement ahead of Valentine's Day. Push notifications can remind audiences to avoid waiting too late to buy gifts for their loved ones, letting them know Valentine's Day is approaching ahead of time.
In your push notifications, use hearts and other Valentine's Day-appropriate designs and messaging to align them with the rest of your campaign.
4. Engage People With Social Media Posts
Social media is a vital channel to use for promoting ahead of Valentine's Day. To engage your social media following on platforms like Facebook and Instagram, post-Valentine's Day-themed social media posts, including plenty of colorful visuals that get people in the mood for this special day. In the process, you can direct people to download and install your app through social media platforms, which is especially crucial if your offers are app-exclusive.
5. Encourage User-Generated Content
Social media can also come in handy when it comes to pushing user-generated Valentine's Day content. Specifically, you can use Facebook, Twitter, and other platforms to launch contests, prompts, and polls that inspire users to share content and feedback.
One fun way one major company encouraged user-generated content was in a Valentine's Day contest. In Pizza Hut's #CommitToGreatness campaign, the company asked users to create Vine or Instagram videos involving them to "propose" to Pizza Hut. The top three proposals got to compete in other challenges, while the first-place winner earned a lifetime of free Pizza Hut. The company also showcased proposals through a specially-created OkCupid profile.
6. Launch Email Marketing Campaigns
Email marketing is another instrumental channel to take advantage of for your campaigns. Email marketing is great for showing some love to your existing users with deals that are exclusive to them. In addition to push notifications, email marketing can also keep your app top of mind among users and remind them of your deals.
Email is one of the best tools to use to boost retention rates and connect with people who may have uninstalled your app, encouraging them to reinstall and access in-app deals. Email marketing can also encourage newsletter subscribers and other leads to use your app.
To establish a strong connection with recipients, your emails should include personalized subject lines, body content, and calls to action, which will go a long way in increasing open rates and click-throughs. Otherwise, generic emails are likely to wind up unread in people's inboxes.
7. Work With Influencers
Influencers are often of great help if you want to gain people's trust and encourage more users to engage with your app. Social media influencers can help bring more attention to your Valentine's Day campaigns in a variety of ways.
If your app features a premium version, for instance, you could provide free access to this version for influencers to use and showcase. For a news app, this could entail the influencer sharing the experience they had and the kinds of content they enjoyed consuming. For finance apps, influencers might find that they were able to manage their finances more easily and gain some deep insights worth sharing after using the full version. Of course, the experience that the influencer shares should be related to your Valentine's Day deals.
Another way to engage influencers is to provide them with free products under the condition that they share their experiences with them. Shopping apps offering Valentine's Day discounts on certain products could encourage influencers to use one of these products, followed by producing a video wherein they highlight the different features.
You may also want to consider paid product placement if you want more control over your products' exposure to followers. This will help ensure that influencers share your product on their social media pages. In addition, you can use paid product placement to promote Valentine's Day competitions, giveaways, discounts, and more.
Yet another way to work with influencers is to create shoppable videos in your app, which could feature an influencer unboxing, using, or simply showcasing products. These videos could also include a clear call to action that immediately takes users to a checkout page for conveniently fast purchases.
8. Don't Stray From Valentine's Day Cliches
Can't think of unique ways to advertise your app and offerings around Valentine's Day? There's no need to attempt to innovate when people still appreciate traditional Valentine's Day imagery and sayings. The most important thing is to use this time to promote your offers.
For example, don't hesitate to create something like a product match that pairs one item with another complimentary one to mimic a couple. People enjoy the traditions established for Valentine's Day and are likely to be receptive to them this year and beyond. So, in short, don't avoid Valentine's Day cliches when they work in your favor.
9. Collaborate With Non-Competing Brands
If you find an opportunity to work with another brand that's not in competition with you, jump on it. If your app experience, products, or services complement another, this could enable you to take advantage of this to expose yourself to another brand's audience. You can even market this as a "match" equivalent to a couple during this time of year, as both brands fit together.
One example of a successful Valentine's Day collaboration occurred between Uber and ProFlowers. ProFlowers offered consumers a 15% discount in their app when using the promo code "Uber" for a limited time. Additionally, ProFlowers provided Uber riders across 28 different cities with around 150,000 flowers on Valentine's Day. In turn, both ProFlowers and Uber benefited from this partnership, increasing brand awareness and sales for both companies.
10. Use Multi-Channel Campaigns
To help guarantee your Valentine's Day campaign's success, using multiple channels is necessary. Don't rely on a single channel to connect with audiences more than others. Instead, try to use as many as you can equally, as long as they reach your target audiences.
Find out which social media platforms your audiences use and reach them there. For existing users, use a combination of push notifications and email marketing. If you have users on your website who haven't ventured to your app, connect your in-app offerings to your website. You can also use video ads on YouTube or other platforms to promote your campaigns in an even more visually-appealing format.
The fact is that you can improve your campaigns' effectiveness and ROI by as much as 35% for every channel added. The more outlets you focus on, the more exposure your campaign will get and the more people you can bring into the user journey.
11. Develop Gift Guides
For many people, finding the perfect gift for their partners or other loved ones can be a challenge. If people are unsure about how to approach the gift-buying process, you can help them make the right decision in your app with a gift guide. A solid gift guide will give audiences some creative ideas for gifts based on your offerings, ultimately helping move them along the buyer's journey to a sale. If people find you helpful in this regard, they'll also be more inclined to become loyal users.
To make sure you offer the right gifts to the right people, segment your target audiences based on their interests, hobbies, gender, or other traits. In doing so, you can develop the most appropriate gift guides for each segment. For instance, you could create guides around "Perfect Valentine's Day Gifts for Him or Her," or lists of gifts for people with a specific interest. You could also go by dollar amount, with lists around "Valentine's Day Gifts under $20" or another amount.
These gift guides could go on your website, or you can include them within your app along with links to each gift.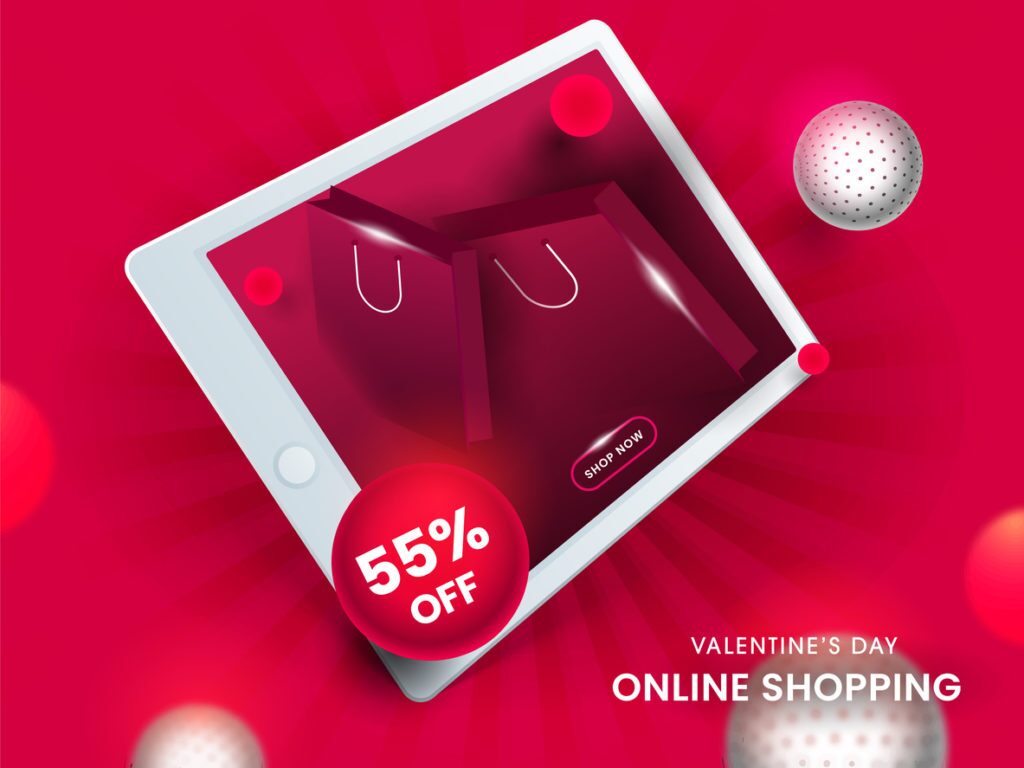 12. Accommodate Last-Minute Purchases
On Valentine's Day or in the few days leading up to it, many people may want to make last-minute purchases, which you can also encourage with the right promotions. Flash sales, last-minute promotions, and limited-time offers can entice last-minute shoppers to complete purchases through your app and engage with it. In your app, you can include a countdown timer to create fear of missing out (FOMO) and drive more people to commit to their purchases.
Like other aspects of your Valentine's Day campaigns, make sure you promote these last-minute deals on all platforms, including push notifications, email marketing, social media channels, and your website.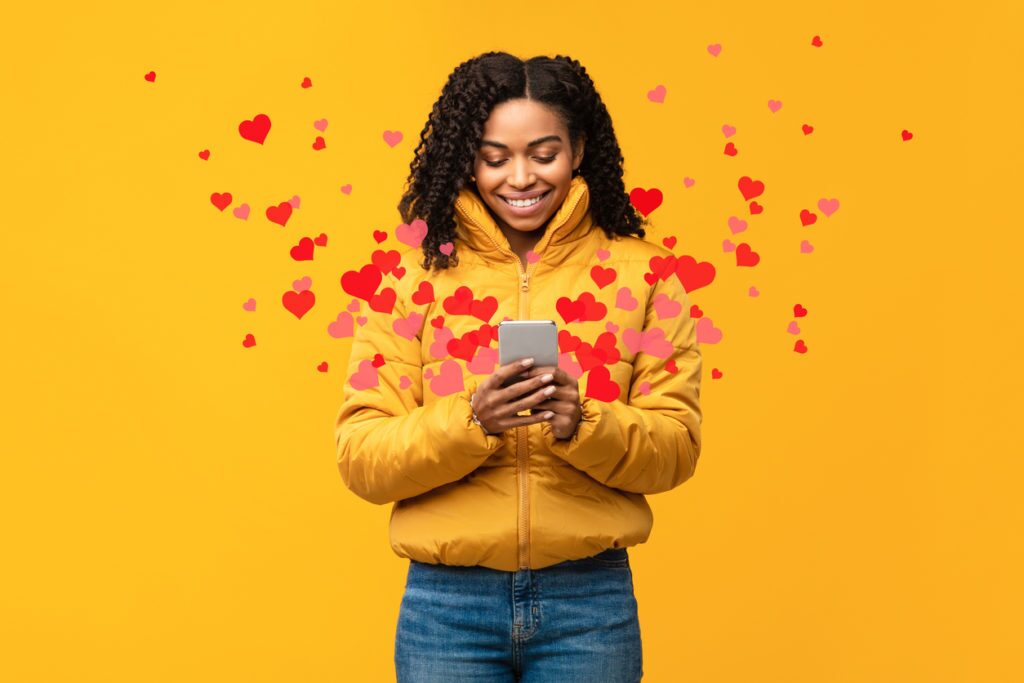 Get the Most From Your Valentine's Day App Marketing With App Samurai
Like other special occasions and holidays throughout the year, Valentine's Day is important for app owners and marketers to advertise around if they want to maximize brand awareness and user engagement. With so many people willing to spend more to please their loved ones, you can take the time to develop a winning campaign that yields great results in the days leading up to and on Valentine's Day. Whether you run an eCommerce app or another type of experience, Valentine's Day strategies work for every category and nearly every audience.
Ultimately, with the right strategy and plenty of planning, you can make the most of Valentine's Day with a campaign that enables your app to thrive.
___
by cansu
source: AppSamurai