e-Commerce App
Build The Ultimate Shopping App and Maximize Your Revenue.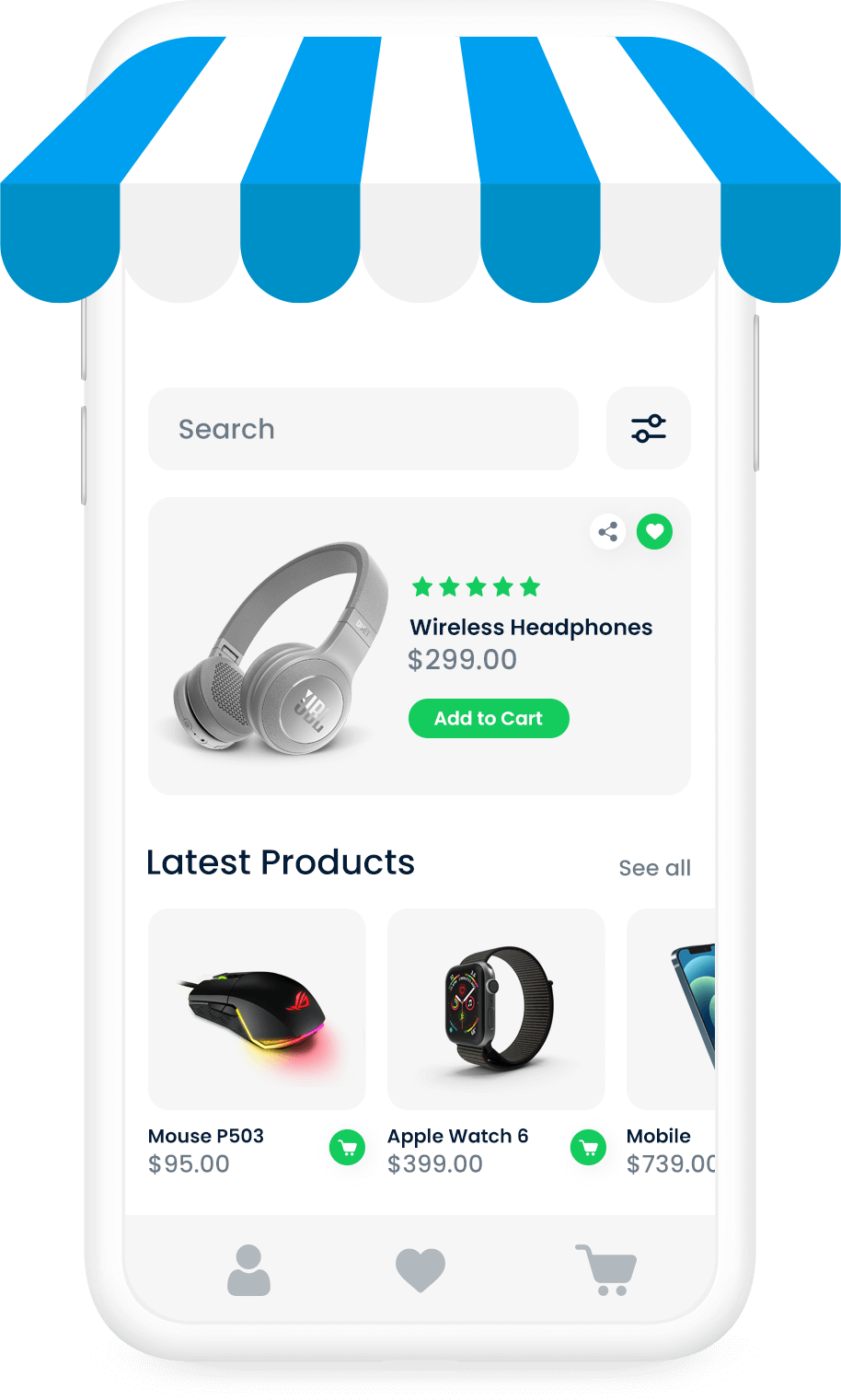 Shopping
App Builder
Generate 55% more revenue
per customer with a mobile
app for your Shopify store.
10x Your Mobile Shopping Experience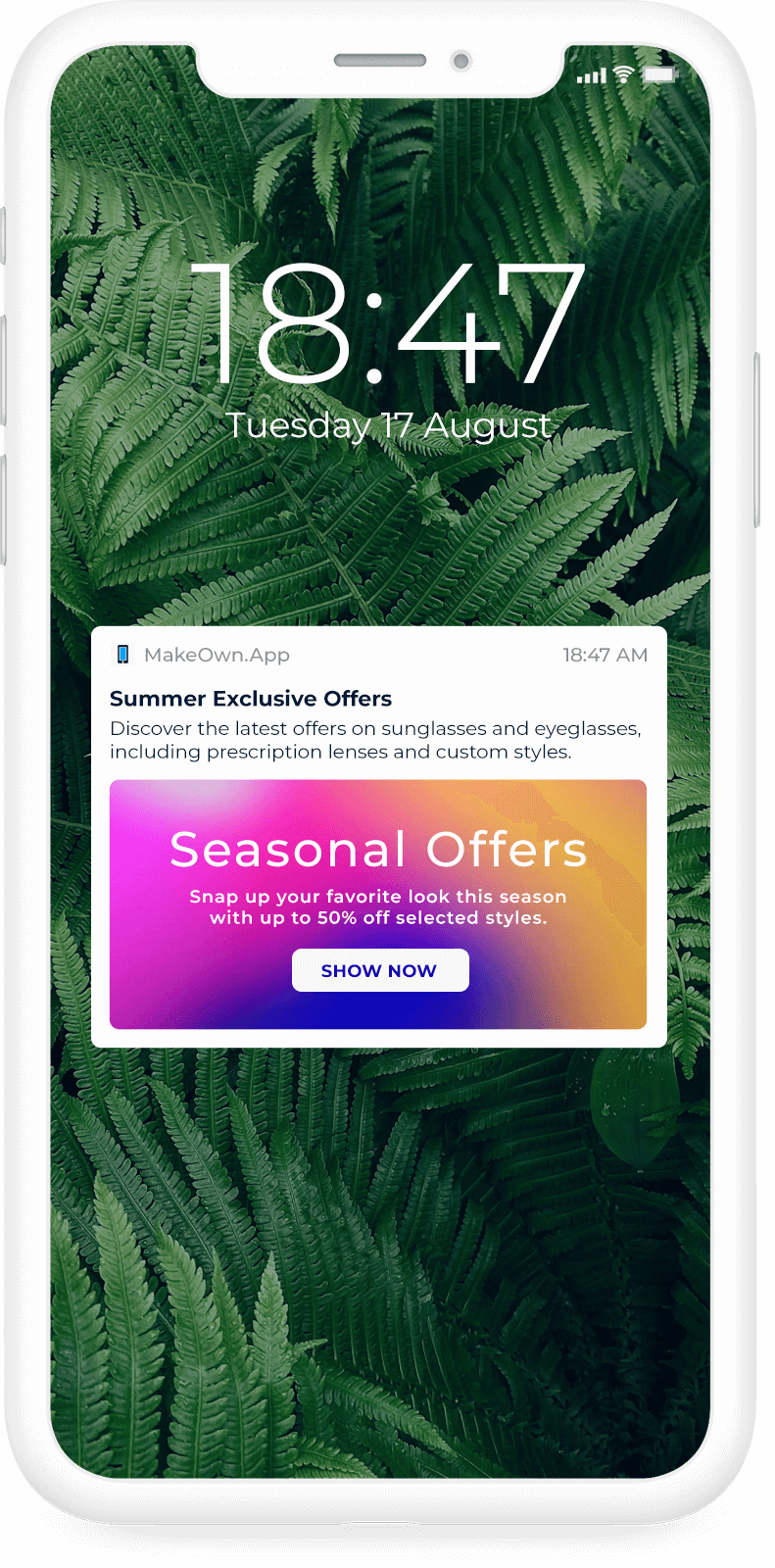 Maximize Customer Engagement
With Push Notifications
Push notifications are the ultimate tool to run promotions and generate additional sales by making sure your message is read. Customers are 10x more likely to read a Push Notification over a promotional email.
An app not just
limited to shopping
Unlike other ecommerce app development platforms out there that are just single feature-oriented, with MakeOwn.App you can build a fully-featured app by leveraging the hundreds of other features available on our platform.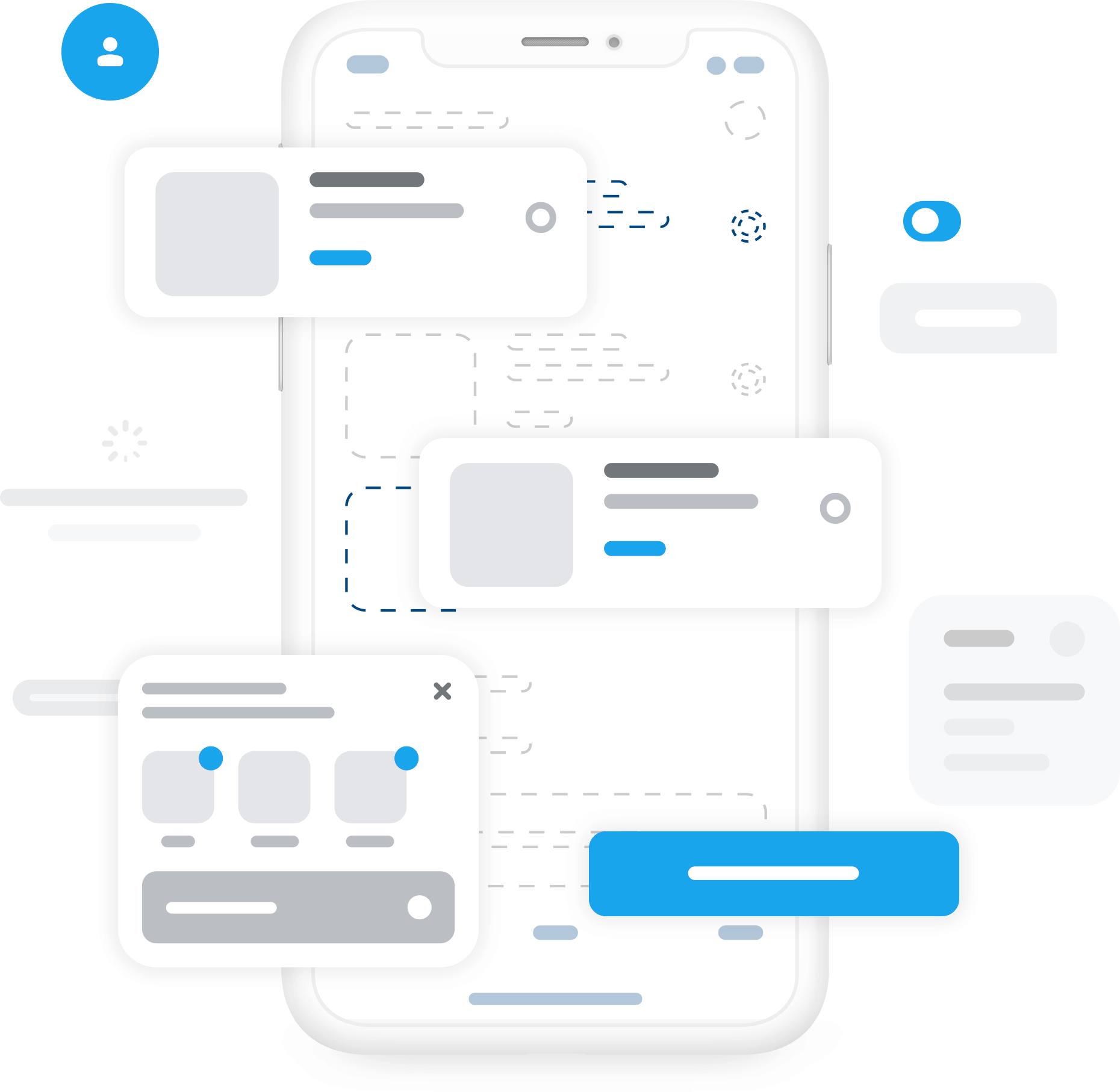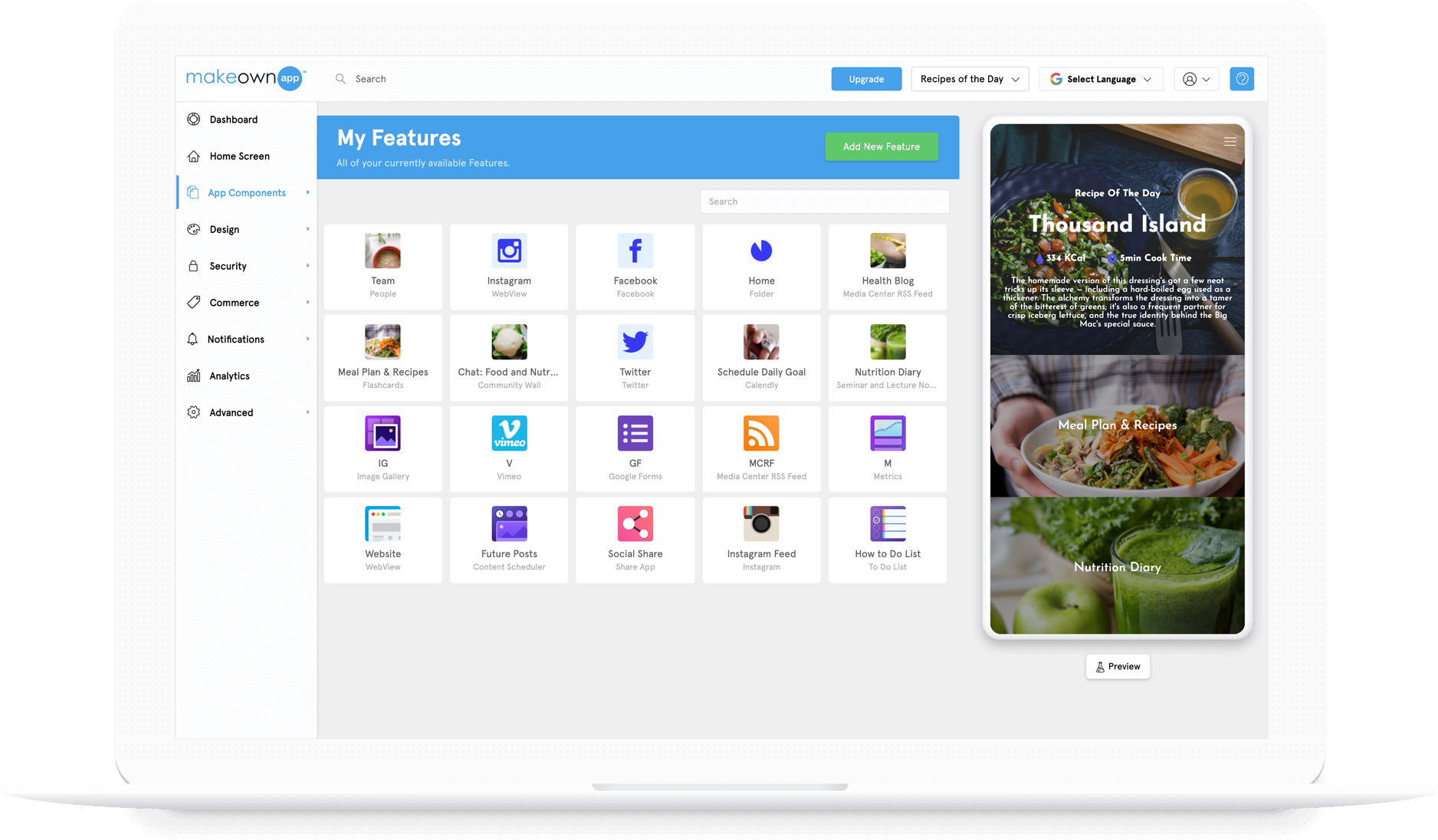 Managing Your App Has Never Been Easier
Our intuitive app dashboard puts the power in your hands.