A Comprehensive Guide to App Marketing in 2022
As you approach 2022, you'll want to get the most from your app marketing campaigns to connect with audiences, increase user acquisition, and maximize retention. With so many competing apps on the market, it's easy to get lost in app stores, which is why you need to do what you can to stand out. Even if your app offers a unique and engaging experience, people will never find out about it if they don't see or hear about your app through effective marketing.
To help you plan your 2022 app marketing strategy, the following is an in-depth guide that can inform your campaigns throughout the next year.
Why You Need Effective Mobile App Marketing in 2022
Mobile app marketing entails getting your app in front of as many potential users as possible. To acquire new users and retain them, you need to make sure your app marketing in 2022 is at its best. Highly effective campaigns will help you reach the right people at the right time with your content, and it will also help keep more people loyal to your app and brand.
With more than 87% of people in possession of a smartphone today, you have the chance to connect with as many as billions of international app users. However, you need to know how to identify your target market and develop strategies that truly connect with audiences. Otherwise, your app may simply sit on the app store and attract minimal engagement and attention.
By setting the right goals for yourself and figuring out how to reach your audience, you'll be able to excel with your mobile app marketing campaigns in 2022 and the years ahead.
Tips for App Marketing in 2022
As you build your app marketing campaigns this year, there are some tips to keep in mind as you strategize. By following these, you'll be able to develop winning campaigns that resonate with new potential users.
Get to Know Your Target Audience
You won't be able to reach people if you don't know specifically whom you're trying to reach. In the pre-launch phase, determine who your target audience is based on a number of factors. For example, think about what benefits your app offers and what types of people will appreciate them most.
You can look at certain demographics and psychographics to help you pin down your audience. Some of these traits may include:
Age
Gender
Location
Lifestyle and interests
Hobbies
Education level
Income level and occupation
Online behaviors
Daily routine
You can also look at what types of audiences competing apps target within the same category. Take a look at what kinds of interactions they get from people on social media. Additionally, find out what features your competitors offer and see if there are any they don't that you can add to your own app experience. You might discover that a competitor is neglecting certain users' wants and needs, or they may even be neglecting an entire segment due to the lack of one or more key features.
Gain an Even Deeper Understanding with Buyer Personas
To further determine who to reach and how to reach them, use the information you gather about your audiences to divide them into different segments. You'll then be able to craft detailed buyer personas based on these segments. A buyer persona would serve as a fictional representation of a segment by grouping them into a single, hypothetical person.
For instance, you might develop an education app that's helpful for younger college students along with highly educated professionals who want to further develop their knowledge. One persona could target the younger students while another targets the professionals, with the former named Student Susie and the latter named Professional Patricia. Each persona would have a unique set of characteristics and a narrative, all of which would help you get a better sense of who this person is before marketing to them.
Understand How People Download Apps
In addition to understanding your audiences, you need to consider the ways they might download your app. The two main ways to go about encouraging downloads in-app marketing include organic and paid traffic.
How Organic Traffic Works
The first method of downloading an app is organic traffic, which is traffic that app owners don't have any direct control over. This traffic could come from a variety of potential channels, including app stores, Google or Apple features, social media, referral systems, or the press, among others. App owners don't have control over this traffic due to the fact that they don't pay to directly influence it.
Unlike paid channels, organic ones like app stores aren't entirely controllable. However, through app store optimization (ASO) and search engine optimization (SEO) techniques, you can influence this traffic indirectly. With the right strategy, you can make sure people find your app organically to drive more traffic and install.
How Paid Traffic Works
While you can only do so much to affect organic traffic, you have more direct control over paid traffic. To increase paid traffic, you must pay for strategically placed and well-timed ads that make sure people find you. Depending on the competitiveness of your app category, you may have to pay anywhere from a little to a lot to get ahead with paid traffic.
There are many ways to increase paid traffic. These methods include paid search ads, social media ads, AdWords campaigns, YouTube ads, and other types of channels that charge on a cost-per-install or -download basis. To get the most from paid campaigns, you must have a big enough budget to make these efforts worthwhile.
Keep in mind that big apps with millions of users and ample publicity may pay as much as millions to stay at the top of app stores and other channels, making it more ideal for many apps with a more limited budget to do what they can to optimize both organic and paid traffic together.
Decide on a Revenue Model
When launching an app, you also need to decide on how best to monetize it. There are several ways you can earn revenue from your app, depending on your audience and the nature of your app. These potential monetization methods include:
A One-Time Download Fee
With this model, users would only pay a one-time fee to download and install the app. Although this model can generate a lot of revenue if people are willing to pay this fee, you won't benefit from recurring income and you'll need to ensure you continually attract new users.
Download Fees Plus In-App Purchases
With these apps, users would initially pay to download the app and then make in-app purchases to access additional features or items. A limited number of apps use this model because many users are less likely to spend money on in-app purchases after paying to download the app.
Free App with In-App Purchases
Some apps may enable users to download the app for free and encourage in-app purchases, such as purchases of in-app currency or specific features.
Free with Premium Version
In some cases, app owners may want to offer a free version of the app that gives users access to basic features. Based on their experience, users could then choose to purchase a premium version with a one-time fee. This is great for apps that offer initial usefulness with a free version that entices users to benefit from the full experience.
In-App Ads
Many apps also rely on advertising to generate revenue. Ads may play at various points, such as between levels in a gaming app or before accessing certain in-app pages or features. Some apps may also include banner ads. Oftentimes, apps with ads may also offer a premium version that allows users to bypass ads altogether, which may be tempting to many users if the in-app experience is enjoyable enough.
Subscriptions
Users may need to pay a subscription to regularly use an app. Subscriptions are popular for news apps, finance apps, and many others that offer a consistently helpful service that people may want to use for months or even years. Subscriptions are ideal for generating recurring income, reducing the need to drive more user acquisition.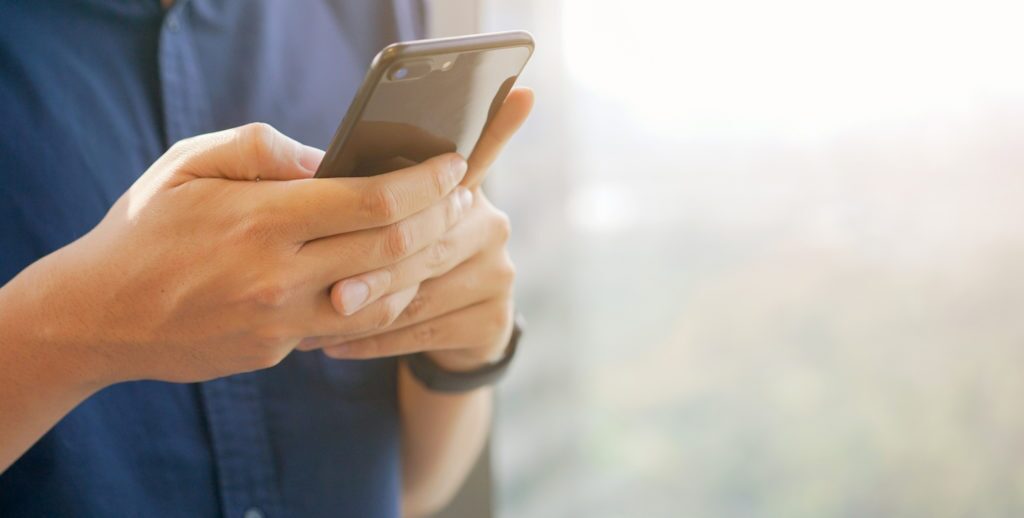 Practice Good App Store Optimization
Your app store is arguably the most important point of interaction with potential users. Ultimately, it's your app store page that will lead people to download and install your app. If this page isn't well-optimized, people may not only fail to find your app in app stores, but they may also choose not to download your app once landing on it.
To make sure your app store page performs the way it should, you need good app store optimization (ASO). If you're not sure how to approach ASO, there are several steps to take, including:
Use the Right Keywords to Reach Audiences
Like other SEO campaigns, ASO will entail optimizing your page with appropriate, relevant keywords that your audience may use to find your app. You can use these keywords in your app store description, and you'll ideally want to use ones that your leading competitors use. At the same time, avoid overusing keywords to the point where your descriptions sound unnatural.
Optimize Your Title and Description
Your app store title should remain under 25 characters to ensure it's entirely visible to audiences. You should also make sure your app title is something that's easy to remember and further encourages people to download it. In your app store title, you can include the name of your app along with relevant keywords to make sure you show up when people perform a search.
Your description should also include plenty of details about your app, with relevant keywords naturally incorporated throughout. Be sure to detail your app's features and highlight the benefits of using your app upfront.
Optimize Visuals
Your app store page's visual elements are just as critical as its title and description. Appealing icons and screenshots will make your app easier to recognize and further encourage people to download and install your app.
When optimizing visuals, select app icons that people can easily recognize as belonging to your brand. Take a look at what type of color scheme your competitors are using. While the same color scheme might work, such as warmer or cooler colors, make sure you're using a different set of specific colors. For instance, if your competitor is using a dark blue, consider going with a lighter hue.
Also, ensure your screenshots accurately reflect your app experience and features. Most people look closely at screenshots before downloading, making these images vital.
Include Videos
Apart from images, you can also include videos to engage visitors on your app store page. Videos can more effectively show how features work within your app, along with the general in-app experience.
Engage in Linkbuilding
Backlinks are a fundamental element of successful SEO, but they're equally crucial for ASO. Make sure your own website links to your app store page, and engage in outreach to get links on other relevant websites. If you can land backlinks to your app store page on websites that have some authority on Google and other search engines, this can help increase your page's rankings within the app store.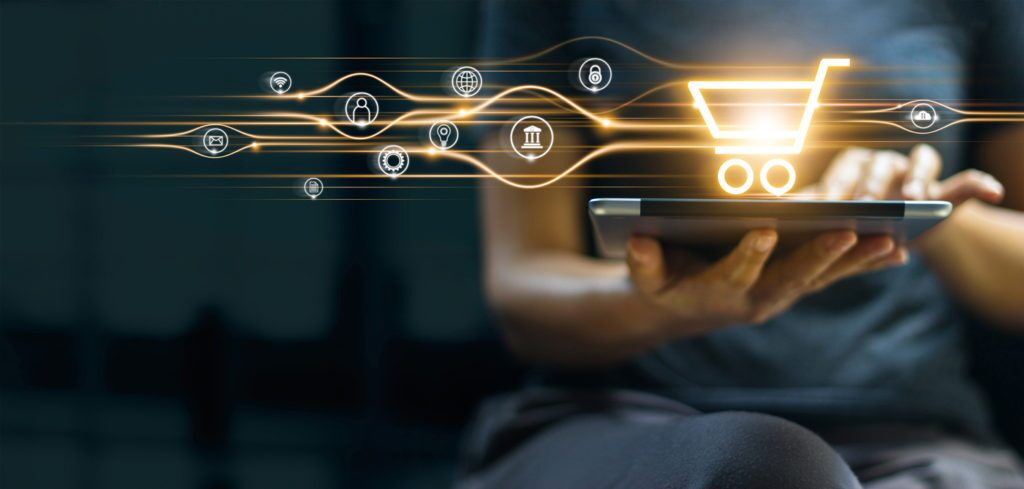 Advertise Your App Store Page
Finally, you can boost your app store page's performance by consistently advertising it on platforms like your website or social media channels. If your website implements good SEO practices, people may also find your website more easily on search engines, which could then translate to more app store page visits. Keep in mind that paid ads are also available depending on your budget, enabling you to advertise your app through platforms like Apple Search Ads (ASA) and Google Universal App Campaigns (UAC).
Work to Maximize Retention and Loyalty
While it's important to do what you can to increase user acquisition, you also need to retain users and keep them loyal to get the best results from your app. There are several ways to go about increasing both retention and loyalty among existing users after initially attracting them. These include:
Consistent Upgrades
When apps originally roll out, they're rarely perfect. They may offer a generally great experience, but app owners should make sure they're continually improving on it. People enjoy fresh experiences, even with apps that might not have any real problems with them. To keep the in-app experience feeling new and to make sure it's running the way it should, keep a lookout for bugs and implement upgrades. You can even survey existing users to get some ideas.
In-App Communication
In-app prompts and messages can help boost retention in a number of ways. For instance, you could send in-app alerts about certain issues, payment problems, new features, or available app updates.
Push Notifications
Push notifications offer another great way to keep users coming back to your app. These notifications could inform users about new upgrades and features, deals on certain items, sales campaigns, items still sitting in an abandoned cart, or recommended purchases based on previous orders.
Email Campaigns
Another way to reach current or past users is via email. Email marketing efforts can inform people about updates, personalized deals, and much more to encourage them to use your app. Email can also entice people to download your app and reinstall it if they no longer use your app and receive push notifications or SMS messages.
Rewards for Loyal Users
You can also retain users more easily by showing that you value them. Be sure to offer promo codes and other types of rewards for continued use, which will ensure that users don't simply abandon your app over time. You can also offer rewards to users for spreading the word about your apps, such as referral rewards that give an incentive for users to share an app with friends and family.
2022 App Marketing Trends to Watch for
To help you stay competitive and continue to optimize your marketing efforts, it's important to be aware of emerging and continuing app marketing trends in 2022. Some of these trends can be the key to your success this year and beyond.
Apple App Store Trends
In 2021, Apple released iOS 15, which offered a few new features for app marketers to use. These included in-app events, custom product pages, and product page optimization capabilities.
In-app events are a type of event that iOS apps can offer, including movie premieres, competitions, and live-streaming. Events show up in the form of event cards within the App Store, with descriptions, event names, and videos or images included. These events can connect with both new and existing users.
In addition, the Apple App Store's Product Page Optimization has introduced native A/B testing capabilities. This enables you to test as many as three product page variations and compare them to the original page. This is invaluable if you want to test new messaging in descriptions, icons, screenshots, or videos and see how they perform among audiences.
Another ability that Apple added was Custom Product Pages, which enable marketers to create custom messaging for campaigns across up to 35 product pages within the Apple App Store. Each page can contain different visuals and text content, along with unique URLs that make it easy to track the performance of each page.
These developments will only continue to be important to use in 2022.
Mobile eCommerce Will Continue to Rise in Popularity
Another key trend to watch for will be the continued popularity of mobile eCommerce and shopping apps. Many retailers are looking to increase their income through the use of convenient apps, with many big brands developing and introducing apps for their customers. Due to the inconveniences of the pandemic and the increased desire for safety, more and more people are staying at home and ordering online, making eCommerce apps an integral part of the consumer experience.
If retailers don't currently have a supplemental app, they're missing out on a huge opportunity to grow into industry leaders by introducing one.
The Introduction of 5G Technology
One of the biggest technological advancements to affect the mobile industry is 5G technology. With the spread of 5G and gradual integration into the mobile experience, this development will greatly impact people's in-app experiences. Some of the specific advances that 5G will bring include increased video and audio streaming quality, faster upload and download speeds, and the improvement of cloud-based and augmented reality applications.
Paid User Acquisition Across Multiple Channels
Good ASO and other organic optimization efforts can only take you so far in today's mobile marketing environment. To gain and maintain a competitive edge, you need high-quality ad content in addition to organic traffic to drive success. Make sure your ads are highly targeted to reach the right audiences at the right time, and on the right platforms. If you can properly optimize your ads, you'll get the most from your paid advertising budget, which will help drive profitability.
Remember, there are plenty of platforms to advertise on, including search engines, other apps, social media, other websites with display ads, YouTube ads, and many others. Taking advantage of multiple platforms in an omnichannel campaign will help maximize your reach while connecting with the people who are most likely to use your app.
Implement the Right Tools to Drive Your App Marketing in 2022
With all of these tips and trends in mind, you can make more informed decisions when developing your mobile app marketing campaigns in 2022. A well-optimized strategy will go a long way in acquiring users and retaining them in the long term. However, you also need the right tools to help you build, track, and manage your campaigns.
___
by cansu
source: AppSamurai