How to promote parenting apps
Gradually, the trends are changing as the world is transforming digitally. In the present technological era, lives are becoming easier due to the growing technology. Parenting which is a tough phase of life, has now become comparatively simpler. Previously, new parents would actually look for advice from their elders, but what if somebody has no older people to get sincere advice from? The enthusiasts have come up with the solution for this by introducing multiple parenting apps for the new and existing parents.
Tens of thousands of parenting apps have made life easier for parents now. From their child expectancy phase to their child's growth, everything is well-covered by the app planner and developers. The modern technologically-savvy parents today find these top parenting apps as their go-to in different complex situations. However, the teams behind the application struggle a lot to grab the parents' attention to their respective applications. Therefore, if you are a business that is offering a parenting application with extraordinary features or is planning to do so, then the following article is for you.
The blog will guide you on the business model that any business should adapt for the parenting apps and some top-notch strategies for the promotion of parental apps. So, read thoroughly!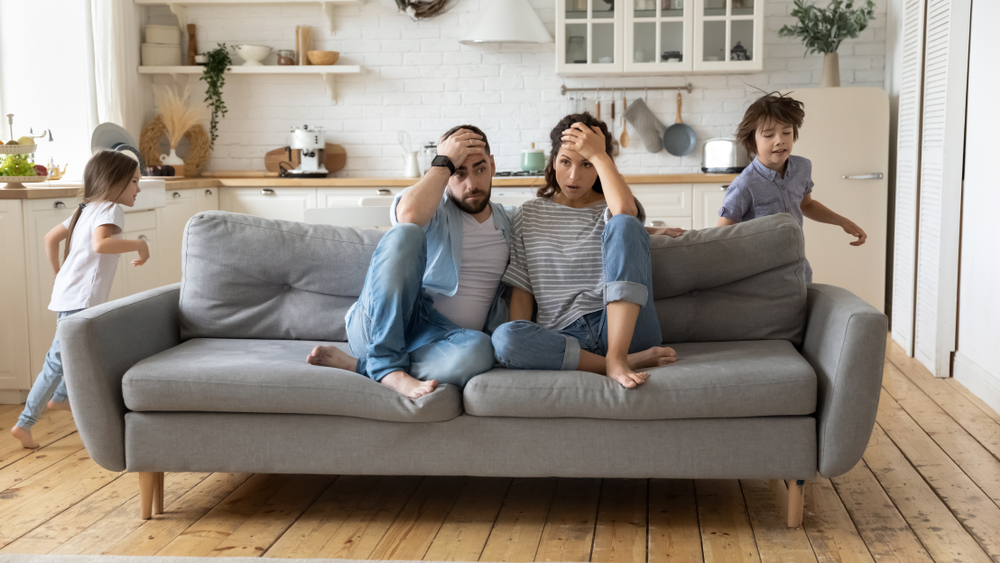 Business Model of Parenting Apps
Just like any other business, the business model for parenting applications might vary from time to time. The market keeps evolving, and so do the trends. Different parenting application creators have reformed their applications differently after measuring the emerging trends in parenting. The idea is great for entrepreneurs today as there is comparatively less competition in the niche. Moreover, you have a wide scope to grow your business by offering parenting solutions that none has introduced yet through your app.
Not just this, you have lots of subcategories for your application to work in. For instance, you can offer an application that deals with the pre-parental phase, or maybe you can submit a co-parenting application to deal with serious parenting issues. It is to say that whatever business model you have in your mind, ensure that it is something unique that stands you out of the competition. Also, the best parenting app would be the one that makes lives easier for all those parents that use it.
Suppose you already have a unique business model for your parenting app. In that case, the next crucial step is to know about the promotion of the parenting apps to reach the target parents depending upon the solution you are offering. To learn about advertising, read the next section.
Surprisingly, the app stores, especially Google Playstore, have a special category devoted to parenting apps. All the applications that offer solutions are to parents' problems regarding their children are covered under this. Not just this, the Apple App Store also includes such applications in the lifestyle category with varied parent-guiding, tracking, and assisting applications.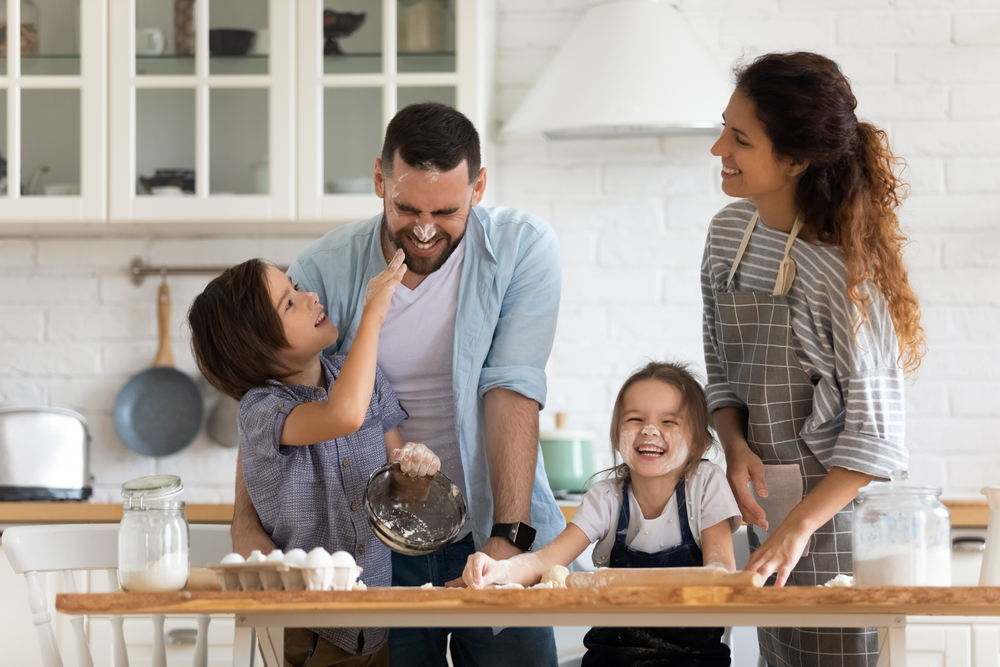 How to Promote Parenting Apps?
With a variety of parenting apps out there, knowing how to promote one's app is quite an important task. Undoubtedly, there is no such thing as ideal parents, and similarly, there can be no such application as a perfect parenting app. However, to create some of the best apps for parents, you need to have a deep insight into what type of applications the parents need, how you can stand out from the competition, and on which bases you should categorize the children, and much more.
The feature that makes a parenting app stand out among its competitors is that it helps a parent stay organized, educated, and easy to use because handling a newborn is already a big deal. So, the best way to promote your parenting app is to make it as parent-friendly as possible. The more an app is easy to use, the higher chances it will become the best app for parents.
Once your app makes a place in the heart of maybe only one parent, watch how the news spreads among the parent community as a wildfire, and in no time, your app becomes everyone's favorite. Therefore, the following considerations are significant when a business plans to create an application to receive a great response from the parents.
Understand Parents' Needs
The first and foremost thing in promoting an app is to understand your users' needs and, in our case, the needs of the parents. It is important to build such an all-rounder app that helps the parents in every possible way. From keeping track of their kids' sleeping schedules to knowing how to be able to control a fussy child, all the features should be available in that app. It is not important to give a solution for every problem but what is mandatory is to provide the parent with a correct answer because you need to develop that level of trust in your users. Along with this, you should also incorporate such designs that are catchy to the eye and such features that keep the parents engaged. Things like recording the baby's first word, the first day it started to walk, and also to be able to share it with their friends and family.
To make things more interesting, include challenges with different rewards and gifts. Furthermore, it would be best if you worked on having active customer support. You and your team should be able to be there to clear any doubts or concerns of your users. Because let's face it, everyone likes an app that has great customer service. Lastly, the app should be easy to understand. Sometimes a lot of features in one app can be mind-boggling. Hence, keeping the app simple, stylish, and handy are the three main important tasks when considering the needs of parents to promote your application. Your application should be so according to the needs of the parents that when they type in the search box what is the best parental app, your application appears on the top.
Categorize By Age Group
Different parents have different concerns. As a child grows up, their circumstances change. Parents are usually by their side with an infant, but as soon as the child starts to grow up and learns how to be more independent, parents aren't always able to keep up with their daily activities.
For an infant parent's worry whether or not it's sleeping soundly in its room, but for school-aged kids, parents usually want to keep up on their whereabouts to ensure their safety. Similarly, for children who are aged from 8-13, parents want to restrict the content they see by downloading a top-notch and fully-featured parental control app.
All in all, it is necessary to keep in mind that our user range can vary. Parents with kids of different age groups have different needs. Arranging the apps along the age spectrum is a very important step. Infants, toddlers, and teenagers all have different needs, and parents need to use different strategies to help them. Once the app has been categorized according to the age group, parents can use it as per their needs.
So now, whether they are looking for ways to keep a check on their infants' sleep schedule or their diet plan or they want to learn ways of how to deal with why their toddler is crying while it's teething or they want to keep their teenage child safe from the cyberbullies without making them feel uncomfortable, your app can be their go-to destination.
Notify Users of Important Changes
A feature that parents look forward to indifferent parenting apps is to be notified according to their selected preferences. Providing flexible choices can help parents set achievable goals. For example, to be reported if their child is crying, is it the time to feed the child or any other alerts. But let's be honest, no one likes an app that is buzzing 24/7. Now a parent would either carry on with their normal activities or have their head stuck in the mobile phone after every other notification. Many apps can be a nuisance because of the constant pop-up alerts and notifications. People tend to get rid of such apps quickly because it's causing a hindrance, whereas they went for this app to offload some burden and manage their lives efficiently. You don't want to scare away your users by burdening them with an already busy routine.
But on the other hand, some situations require an immediate alert. As the creator of an app, you should be able to keep a balance between important, very important, and normal changes. So, it is highly recommended to only alert or notify the user when it is highly necessary.
Create User Interaction
Lastly, once someone enters into the field of parenthood, the new responsibilities can be quite overwhelming. Humans always tend to feel less burdened when they know someone else out there can relate to their situation as well. To make your app stand out, it is important to create an environment that includes user interaction. A sort of a parent community where a parent can get help. This way, many parents across the world can interact, share their experiences and learn from each other. Another great way to attract more users to your app is to connect them with healthcare professionals to answer their medical-related queries. Recommend your uses to blog posts with solutions to their problems, be it for a newborn or high schooler. Also, creating user interaction is one of the answers to the famous question: how to market parental apps. Hence, ensure to build an inclusive app that lets the parents communicate their queries and questions to you openly to market and promote the app.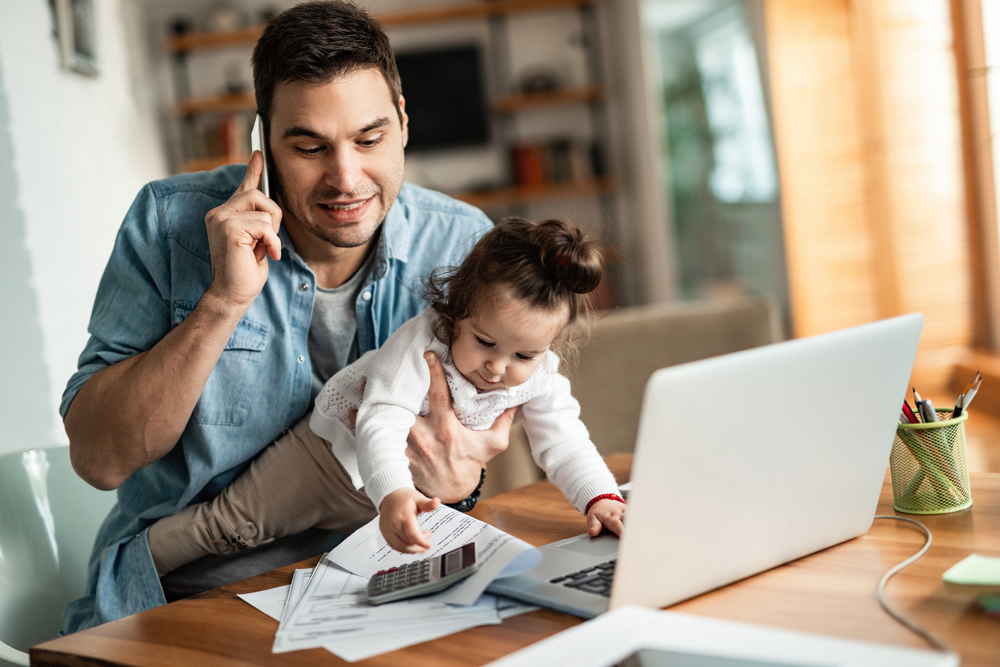 The Bottom Line
There is a race for almost every other app out there. Learning and how to market your parental app is very important. When a parent downloads a parenting app, they are looking forward to something that will bring solutions to their everyday parenting problems with ease. Many parents look forward to apps that can become an all-rounder and a go-to application. Some parents look forward to their child's safety. Some wish to record the little milestones of their kids' lives.
On the other hand, new parents need tips and advice from experienced parents. In short, different users have different needs. As an app developer, your job is to cater to those needs by providing a little something for every parent out there. Make an app that is educational, stylish, and easy to use. All in all, the key factor in making your app win every parent's heart is to provide them with what you promise. Keeping these things in mind, make sure your app is easily understood and doesn't confuse its user. Try to make it a community where different parents can interact with each other and share their stories with each other. And lastly, always be open to the reviews and suggestions of your parents. Ask them for recommendations and options that can make their experience on your app furthermore fulfilling.
___
by Yunus
source: AppSamurai